360 Rotate 3 gear Water Saving Shower Head


Have you encountered such a problem in the kitchen? Kitchen utensils and tableware are stained with oil, which is difficult to clean, not only laborious, but also takes a lot of time. Oil stains on dishes and sinks are difficult to remove. Carrots and potatoes still have a lot of puree in the depths and need to be washed for a long time. This is a difficulty encountered by all families. How can mothers and wives do these things easily so that mothers and wives will not feel tired after washing dishes after meals.

KITCHEN FAUCET SHOWER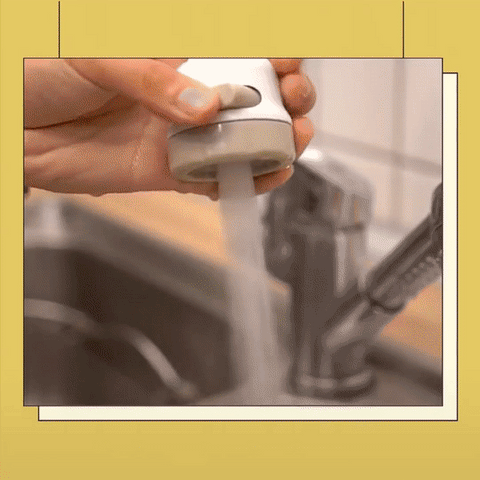 This is a water-saving design. Reduce energy costs and water use by up to 70%. The soft and comfortable ejector does not splash water. The device can change the shape of the water flow and avoid spraying water to the kitchen sink.
The universal faucet sprinkler can be rotated 360 degreesto completely remove all greasy things. Say goodbye to the abominable dyeing army.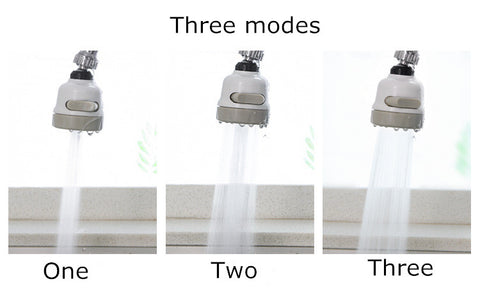 Three switching modes bring different feelings. Even the strongest stains can quickly eliminate nowhere to hide.
The decompression design makes the water flow more concentrated, preventing water from splashing out, and you are not afraid of splashing on your body when cleaning.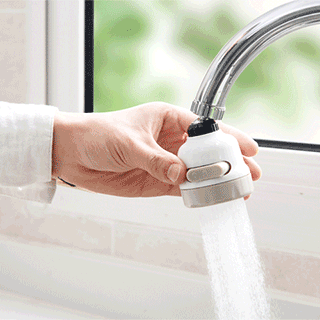 It can be used in various households (such as vegetable bowls, washbasins, laundry pools, etc.). This is not all.

 

Any fruits and vegetables can be washed off easily, saving energy without feeling tired.
Convenient and safe,

 

ABS resin used for food, farewell

 

to heavy metal pollution, safe and reliable use.

 

The stainless steel panel is not easy to rust, and hot water can be used to make the water more comprehensive and delicate.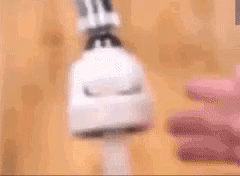 Reduce energy costs and water consumption by more than 50%.
Water is the most precious energy source for mankind and the earth. It can even be said that it is more precious than gold. Water is the life of the earth and human beings.
Therefore, we have designed this multi-functional environmentally friendly faucet, which has a wide range of uses and cherishes the role of water so that family members can use it comfortably.
THE FOLLOWING IS THE INSTALLATION METHOD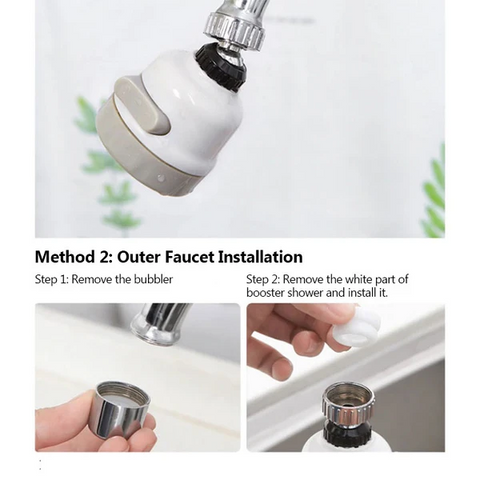 APPLICABLE WATER TAP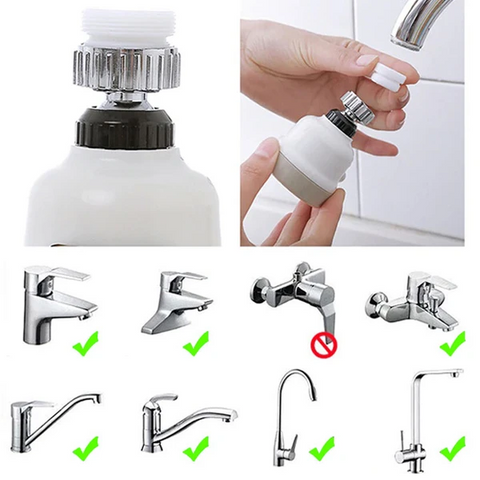 PRODUCT INFORMATION
Name: Faucet booster shower
Weight: 75g
Size: The following picture shows
Material: ABS + stainless steel + silicone
Grade: Food grade silicone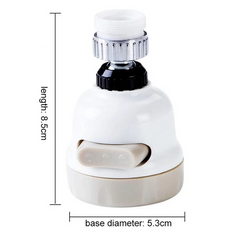 Packing specification
1x faucet shower